IMPACT Tennis Academy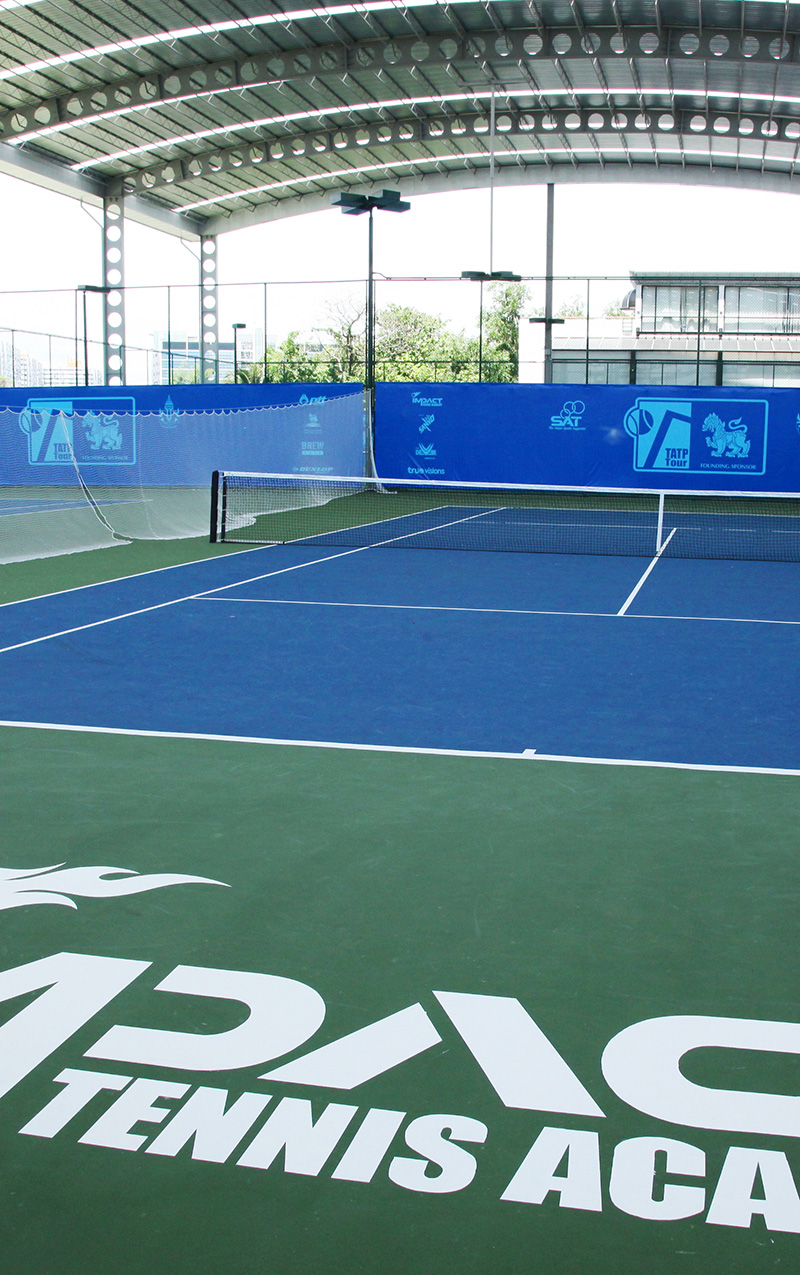 Based on the grounds surrounding the world class Impact arena where the likes of Mariah Carey, The Rolling Stones, Ed Sheeran, Bruno Mars, Maroon 5 and Beyoncé have performed as well as the site of the ATP Bangkok comes the Impact Tennis Academy established in 2013.
With US$2 million of renovations and upgrading works, this state of the art tennis academy was designed to fulfill the demand for a world class academy in Asia. IMPACT Tennis Academy has experiences, knowledge and facilities for competitive tennis players with the right attitude to congregate and chase their dreams of succeeding in tennis.
In 2019, we were named by Functional Tennis to be one of the best tennis academies in the World. We are the only academy in the region to make this prestigious list. We were selected based on
• location
• courts
• coach to player ratio
• what other players train here
• accommodation
• life skills taught
We have trained 12 top 100 ATP/WTA professionals and 8 ITF junior grand slam finalists
With 11 hard courts - 6 covered court and 2 authentic covered clay courts, they are imported from Europe and available to the full time academy players. We truly offer a training facility which can compete with any academies in Asia.
For strength and conditioning, we offer a 3 storey gym covering 1,100sqm including additional classes which are available in spinning, yoga, aerobics, TRX and a sandpit.
Regarding rehabilitation, we have built the impact recovery rooms - encompassing massage tables, ice bath, foam rollers, stretching mats, on call masseuse and physiotherapist.
Base on Stephen's coaching, philosophy and experiences that have gained from 20 years of training and traveling with some of the top professionals, juniors and collegiate players, the impact coaching team offers an environment focusing on the player development and individualization in a constructive, informative and challenging environment. We are one of the best options in Asia for developing you as a player and preparing you for the tournaments.